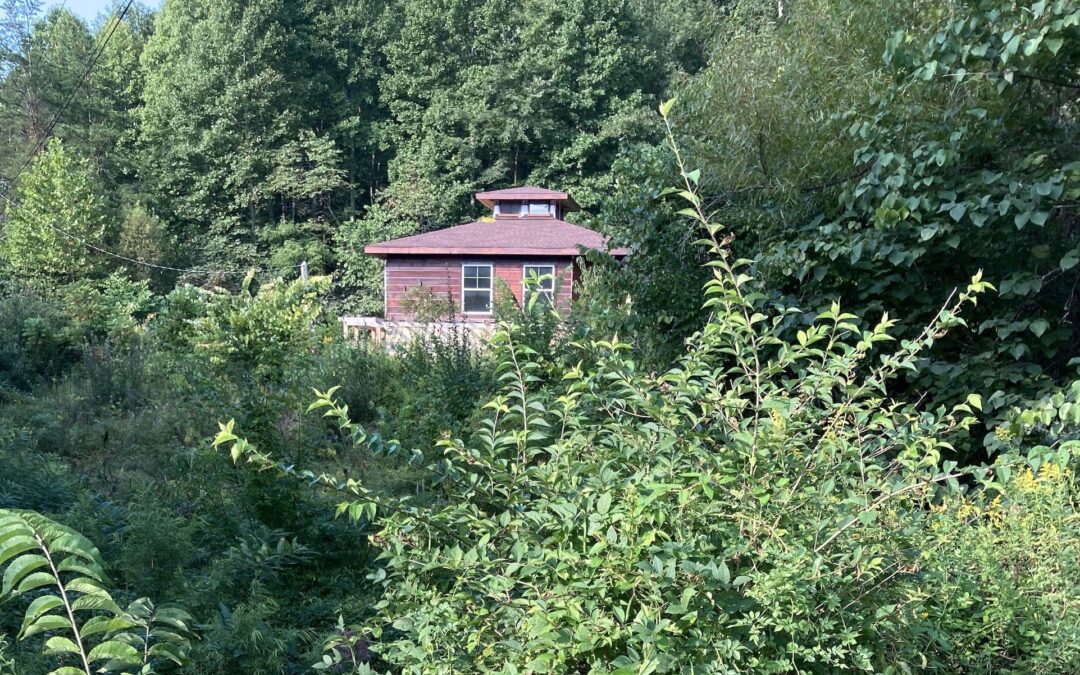 Nirvana Life: Tour of Nirvana and big news!
As promised, today's post offers a captivating tour of our enchanting sanctuary known as "Nirvana." Nestled within a serene valley, this 23-acre expanse was once a thriving organic CSA farm, complete with picturesque fields, enchanting woods, and a year-round stream that gracefully emerges from a genuine cave. Prepare to be mesmerized by the awe-inspiring views of the neighboring Big Rock mountain.
In 2017, shortly after Avi's arrival, we embarked on the construction of a remarkable stone patio, lovingly named "Chakra" after the Sanskrit word meaning "wheel." This sacred space has served as the backdrop for numerous transformative programs, including insightful talks, serene meditation sessions, and invigorating yoga practices. Conveniently located just behind the meditation center, which is currently undergoing construction, the Chakra patio stands as a testament to our commitment to fostering inner peace and well-being.
Coinciding with Avi's arrival, we welcomed two eager students seeking to learn from him. As their accommodations in the living room of the farmhouse were temporary, we embarked on the construction of a cozy cabin to serve as their sleeping quarters. This "rustic Zen" abode boasts two twin beds, a delightful screened-in porch, and is conveniently situated just beyond the patio.
The property tour will continue next week, but now it's time for the exciting announcement!
We are thrilled to introduce live on-site programs for those eager to experience the serenity of Nirvana. Detailed information can be found on our website, and if you're planning to visit, we have partnered with select hotels just a short 10-minute drive away, offering a discounted rate for your overnight stay.
These programs are designed to provide comprehensive guidance, practice sessions, interactive Q&A sessions, and even delightful field trips to picturesque local destinations, such as Black Mountain and Ozone Falls, perfect for meditation and contemplation. If this piques your interest, simply complete the contact form on our website, and we will reach out to you promptly!