The Sanskrit word "Nirvana" means "to extinguish" or "blow out". It is a word that describes one of the greatest possible internal experiences of life. It represents that moment when an individual transcends the conditioned limitations of the mind, including fear, boredom, and uncertainty, to experience an unparalleled state of internal bliss and joy.
"Nirvana" is a spiritual community dedicated to the exploration of the inner mysteries of life. We are here to explore and experience life to its fullest by pursuing our own individual paths to awakening, as well as helping each other along the way. "Nirvana" is the ultimate spiritual destination to live and grow in freedom, guided by an enlightened teacher.
For too long, we have been conditioned to believe that there is only one way to live: a frantic sprint towards an ever-elusive future. We are trapped in a cycle of fear, stress, and uncertainty, taught to accept pain and unpredictability as inherent parts of existence. At Nirvana, we reject this narrow philosophy of life.
Instead, we advocate for a simpler, more authentic, and more natural way of living. Our approach is not defined by future objectives or achievements, but by a deeper, more intuitive understanding and appreciation of the present moment and all it has to offer. We believe that true fulfillment and happiness can only be found in embracing the here and now, without constantly chasing after some future ideal.
We are a curious bunch of people seeking the best of what life has to offer; inner peace, happiness and a deeper connection with life. We are passionate about meditation and its tremendous possibilities.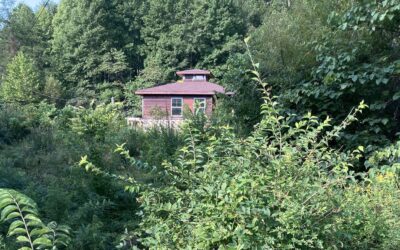 As promised, today's post offers a captivating tour of our enchanting sanctuary known as "Nirvana." Nestled within a serene valley, this 23-acre expanse was once a thriving organic CSA farm, complete with picturesque fields, enchanting woods, and a year-round stream...
read more