Avi's Latest Book:
The Greatest Love Story Never Told
Truth has infinite patience. It can quietly wait for centuries, looking for the right opportunity to reveal itself.
More than two thousand years in the making, this is the revolutionary book we have been waiting for – one that can sever the roots of the religious creeper that has smothered the magnificent lives of Jesus and Mary Magdalene, to reveal, for the first time, their true human story.
This is neither an over-exaggerated biblical narrative of a miraculous "Son of God" nor a dull historical account of his life, but a brutally honest exploration of the incredible lives of two individuals, their love for each other and the Truth. 
Midwest Book Review:
The Greatest Love Story Never Told – Liberating Jesus and Mary from Christianity should be a mainstay in any Christian collection, not because it explores the usual contentions of Christian history; but because it defies many of these traditional perceptions.
Its controversial message won't be for every Christian – but it should be, because within its challenge of Church doctrine and the extreme efforts made over history to rewrite the image of Jesus the man, lies an intention to place Jesus in the kind of perspective that makes him even more of a spiritual figurehead:
"When it comes to understanding Jesus, the single most important question humanity has failed to ask is, "What did this young man find within him that he was willing to sacrifice everything for the sake of sharing it?" If only Christians had asked this one question, without supplying it with a two-thousand-year-old stale biblical answer that he was a "Messenger of God", they would have discovered an entirely different Jesus – one more alive and vibrant than he who hung on the cross."
Vibrant, uplifting, and filled with reworkings of traditional Christian history, The Greatest Love Story Never Told indeed walks the dangerous path of revisionary works in challenging some of the most closely-held legends of Christian belief.
From Mary Magdalene's real role as the wife of Jesus and one of his apostles to her very human broken-heartedness over his crucifixion and the roots of why he was envisioned as rising from death after three days, The Greatest Love Story Never Told not only adopts a broader perspective in re-interpreting the life of Jesus, but does so with fiery passion.
This often translates to condemnations of not just Church doctrine, but challenges to the form of history that it created in the name of, not God, but its own special interests.
Many of these passages will offer much food for thought in other ways, envisioning possibilities that could have stemmed from events if they were interpreted and presented differently: "…there is no Christianity without Mary and her internalization of Jesus' truth. If Mary Magdalene had been a man, in all likelihood, her Christianity would have replaced that of Jesus'."
By now, it should be evident that, inherent in the controversial reworking of Christian history, there is enlightenment in the discovery of a living man who was something even more intriguing than the mystical figure the Church created from his life.
Christian collections willing to consider this book's revolutionary and outspoken revisionist approach to Christian history will find it sparks not only debate and food for thought, but a different, more revealing appreciation for the path Jesus walked.
Libraries appealing to Christian readers and thinkers will find The Greatest Love Story Never Told essential for reading groups interested in different views of how Christian fact and fancy evolved. The book encourages reflection and debate as it forms an unusual perspective on Jesus' life and the way it was taken over and interpreted by the special interests of a Church undertaking to cement its power in the world.
The Sanskrit word "Nirvana" means "to extinguish" or "blow out". It is a word that describes one of the greatest possible internal experiences of life. It represents that moment when an individual transcends the conditioned limitations of the mind, including fear, boredom, and uncertainty, to experience an unparalleled state of internal bliss and joy.
"Nirvana" is a non-religious spiritual community dedicated to the exploration of the inner mysteries of life. We are here to explore and experience life to its fullest by pursuing our own individual paths to awakening, as well as helping each other along the way. "Nirvana" is the ultimate spiritual destination to live and grow in freedom, guided by an enlightened teacher.
With our first meditation center being developed in Tennessee, we at Nirvana are striving to empower people to go beyond the stress and anxiety of daily life and reach to their highest possibility.
During our lives, we all develop mental blocks which inhibit our creative ability, affect our positivity, and hide our purpose in life. Through programs and experiential workshops, we teach people how to overcome these mental blocks and obstacles.
We are a curious bunch of people seeking the best of what life has to offer; inner peace, happiness and a deeper connection with life. We are passionate about meditation and its tremendous possibilities.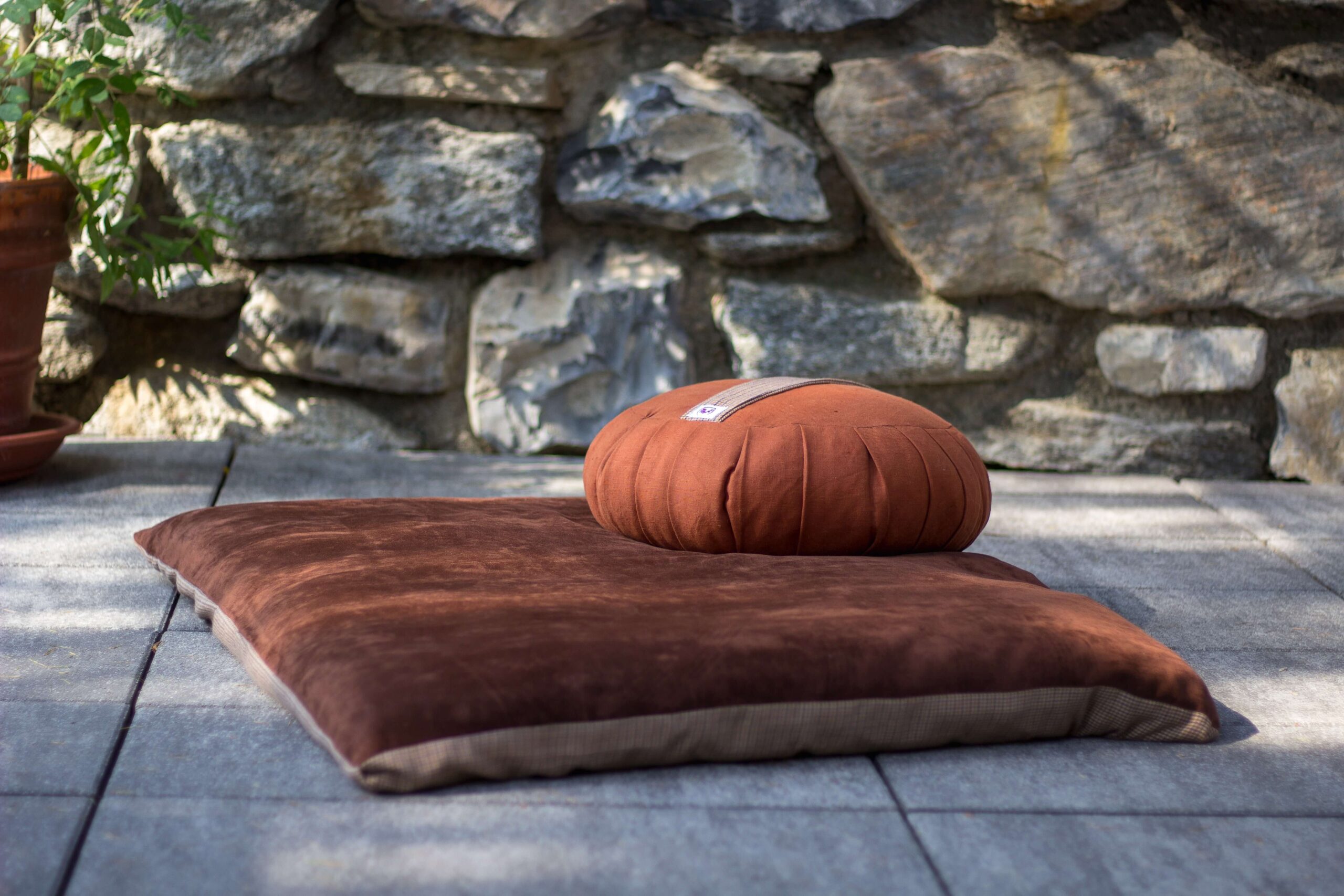 Many of us--I'd venture to say most of us--are scurrying through life wishing we had more time for this or that. Once we get "this or that" accomplished, there's another something else that needs our attention. It's exhausting.  You've heard it before, but I'm going...
read more

While a good book provides answers, a great book compels you to ask new questions. "The Silent Path" steps on the toes of institutional belief systems, exposing a beautiful path to individual liberation. Instead of providing readymade answers, this book inspires you to think and question your limiting belief systems.
Enlightened teacher Avi takes you on a magnificent journey into your inner world of silence and stillness. He offers an ideal introduction to the world of meditation and answers some of your most important questions about pursuing a more meaningful way of life. "The Silent Path" describes how to balance the responsibilities of a modern lifestyle, while pursuing a practical and scientific path to inner peace, certainty and happiness.
Here are a few questions Avi addresses in this book:
What can meditation do for me? How do I practice it?
How do I gain control over my thoughts and emotions?
How do I stop worrying so much?
How do I manage my anger and frustration?
What exactly is Enlightenment and how do I attain it? 
An "illuminating breath of fresh air," "The Silent Path" will change your life forever.
About the Author:
Once in a while, an individual comes along who possesses the ability to profoundly alter our perception and understanding of life. Avi is one such person. Avi's deep understanding of human life comes from his experiential journey into the depths of silence and stillness.
After attending college and pursuing a career, Avi still felt restless and incomplete. He left his corporate job to pursue his passion for life, spirituality and meditation. After completing his NLP Masters, he dove into the world of meditation, spending several years in intense silence, solitude and meditation, at the end of which he had a profound life-altering experience of Self-Realization.
Currently, Avi lives in Tennessee where he is building his first meditation center. Nirvana Foundation is a nonprofit organization established by Avi to help spread his message and teachings around the world.
"This book has changed the way I look at life. Such amazing insights! Avi is truly gifted."
"This is a must read book for all those who are interested in meditation. Just loved it."
In today's digital age, you don't have to physically be at Nirvana to volunteer. We have volunteering opportunities in transcribing videos, writing articles, book editing, program organization, teaching, and lots more.
Our first meditation center is under construction in Crab Orchard, Tennessee. We could use help from folks who have skills in carpentry, plumbing, electrical or general labor skills.
If you're interested in helping us by contributing your time and energy, use the volunteer form to share your information.
Volunteering with Nirvana offers you an opportunity to make a significant difference in the lives of people around you. It also offers you an opportunity to transform your own life by bringing in more meaning and purpose to your actions.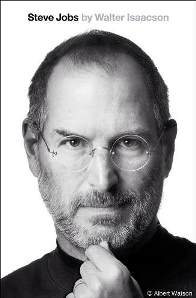 Steve Jobs
Based on more than forty interviews with Jobs conducted over two years—as well as interviews with more than a hundred family members, friends, adversaries, competitors, and colleagues—Walter Isaacson has written a riveting story of the roller-coaster life and searingly intense personality of a creative entrepreneur whose passion for perfection and ferocious drive revolutionized six industries: personal computers, animated movies, music, phones, tablet computing, and digital publishing.
At a time when America is seeking ways to sustain its innovative edge, and when societies around the world are trying to build digital-age economies, Jobs stands as the ultimate icon of inventiveness and applied imagination.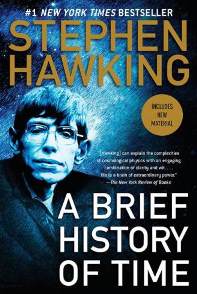 A Brief History of Time
A landmark volume in science writing by one of the great minds of our time, Stephen Hawking's book explores such profound questions as: How did the universe begin—and what made its start possible? Does time always flow forward? Is the universe unending—or are there boundaries? Are there other dimensions in space? What will happen when it all ends?
Told in language we all can understand A Brief History of Time plunges into the exotic realms of black holes and quarks, of antimatter and "arrows of time," of the big bang and a bigger God—where the possibilities are wondrous and unexpected.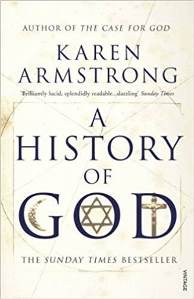 A History of God
Why does God exist? How have the three dominant monotheistic religions—Judaism, Christianity, and Islam—shaped and altered the conception of God? How have these religions influenced each other?
In this stunningly intelligent book, Karen Armstrong, one of Britain's foremost commentators on religious affairs, traces the history of how men and women have perceived and experienced God, from the time of Abraham to the present.
From classical philosophy and medieval mysticism to the Reformation, Karen Armstrong performs the near miracle of distilling the intellectual history of monotheism into one superbly readable volume, destined to take its place as a classic.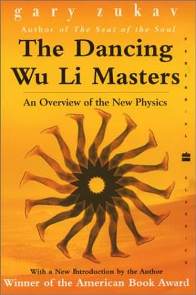 The Dancing Wu Li Masters
With its unique combination of depth, clarity, and humor that has enchanted millions, this beloved classic by bestselling author Gary Zukav opens the fascinating world of quantum physics to readers with no mathematical or technical background.
"Wu Li" is the Chinese phrase for physics. It means "patterns of organic energy," but it also means "nonsense," "my way," "I clutch my ideas," and "enlightenment." These captivating ideas frame Zukav's evocative exploration of quantum mechanics and relativity theory.
Delightfully easy to read, The Dancing Wu Li Masters illuminates the compelling powers at the core of all we know.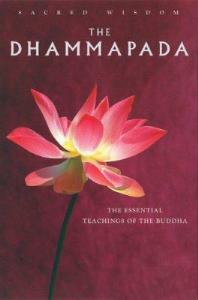 The Dhammapada
Dhammapada means "the path of dharma," the path of harmony and righteousness that anyone can follow to reach the highest good. The Dhammapada is a collection of verses, gathered probably from direct disciples who wanted to preserve what they had heard from the Buddha himself.
Easwaran's comprehensive introduction to the Dhammapada gives an overview of the Buddha's teachings that is penetrating, and clear – accessible for readers new to Buddhism, but also with fresh insights and practical applications for readers familiar with this text. Chapter introductions, notes and a Sanskrit glossary place individual verses into the context of the broader Buddhist canon.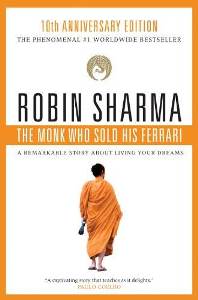 The Monk Who Sold His Ferrari
This inspiring tale provides a step-by-step approach to living with greater courage, balance, abundance, and joy. A wonderfully crafted fable, The Monk Who Sold His Ferrari tells the extraordinary story of Julian Mantle, a lawyer forced to confront the spiritual crisis of his out-of-balance life. On a life-changing odyssey to an ancient culture, he discovers powerful, wise, and practical lessons that teach us to:
Develop Joyful Thoughts
Follow Our Life's Mission and Calling
Cultivate Self-Discipline and Act Courageously
Value Time as Our Most Important Commodity
Nourish Our Relationships
Live Fully, One Day at a Time.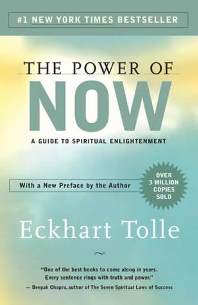 The Power Of Now
The book draws from a variety of "spiritual traditions", and has been described by one reviewer as "Buddhism mixed with mysticism and a few references to Jesus Christ, a sort of New Age re-working of Zen."
It uses these traditions to describe a "belief system based on living in the present moment". Its core message is that people's emotional problems are rooted in their identification with their minds.
The author writes that an individual should be aware of their "present moment" instead of losing themselves in worry and anxiety about the past or future.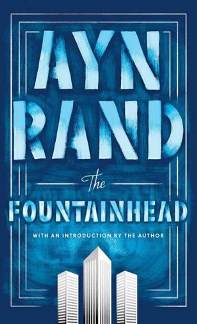 The Fountainhead
The revolutionary literary vision that sowed the seeds of Objectivism, Ayn Rand's groundbreaking philosophy, and brought her immediate worldwide acclaim.
This modern classic is the story of intransigent young architect Howard Roark, whose integrity was as unyielding as granite…of Dominique Francon, the exquisitely beautiful woman who loved Roark passionately, but married his worst enemy…and of the fanatic denunciation unleashed by an enraged society against a great creator.
As fresh today as it was then, Rand's provocative novel presents one of the most challenging ideas in all of fiction—that man's ego is the fountainhead of human progress..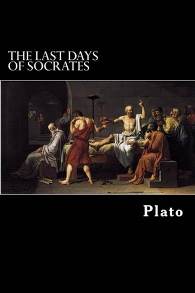 The Last Days of Socrates
The Last Days of Socrates is a series of four dialogues by Plato which describe the trial and death of Socrates in 403 B.C. The trial of Socrates for heresy and the corruption of youth gives Plato the opportunity to develop and present his own philosophy of the responsibility of the individual for his actions and their effect on their community as well as his belief in the immortality of the soul.
In The Apology, Plato uses his dialogues to tell the story of the trial of Socrates as he energetically defends himself against the charges of heresy and corruption of youth. As Socrates tears into his accusers, he logically proves his point each man has responsibility for his own actions.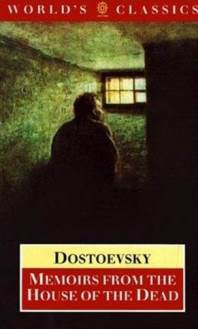 Memoirs From The House Of The Dead
After his time in the camps Dostoevsky returned to write The House of the Dead. The novel incorporates several of the horrifying experiences he witnessed while in prison. He recalls the guards' brutality and relish performing unspeakably cruel acts, the crimes that the convicted criminals committed, and the fact that blended amid these great brutes were good and decent individuals.
However, he is also astonished at the convicts' abilities to commit murders without the slightest change in conscience. It was a stark contrast with his own heightened sensitivity. During this time in prison he began experiencing the epileptic seizures that would plague him for the rest of his life..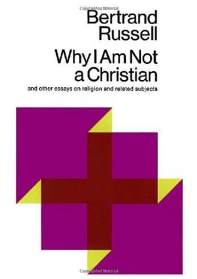 Why I Am Not A Christian
Dedicated as few men have been to the life of reason, Bertrand Russell has always been concerned with the basic questions to which religion also addresses itself—questions about man's place in the universe and the nature of the good life, questions that involve life after death, morality, freedom, education, and sexual ethics.
He brings to his treatment of these questions the same courage, scrupulous logic, and lofty wisdom for which his other work as philosopher, writer, and teacher has been famous. These qualities make the essays included in this book perhaps the most graceful and moving presentation of the freethinker's position since the days of Hume and Voltaire.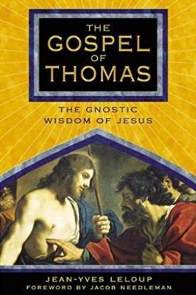 The Gospel Of Thomas
One of the caches of codices and manuscripts discovered in Nag Hammadi, the Gospel of Thomas, unlike the canonical gospels, does not contain a narrative recording Christ's life and prophecies. Instead it is a collection of his teachings–what he actually said. These 114 logia, or sayings, were collected by Judas Didymus Thomas, whom some claim to be Jesus's closest disciple.
No sooner was this gospel uncovered from the sands of Upper Egypt than scholars and theologians began to bury it anew in a host of conflicting interpretations and polemics. While some say it is a hodgepodge from the canonical gospels, for others it is the source text from which all the gospel writers drew their material and inspiration.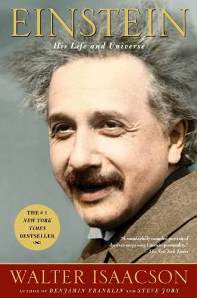 Einstein
Based on newly released personal letters of Einstein, this book explores how an imaginative, impertinent patent clerk—a struggling father in a difficult marriage who couldn't get a teaching job or a doctorate—became the mind reader of the creator of the cosmos, the locksmith of the mysteries of the atom, and the universe.
His success came from questioning conventional wisdom and marveling at mysteries that struck others as mundane. This led him to embrace a morality and politics based on respect for free minds, free spirits, and free individuals.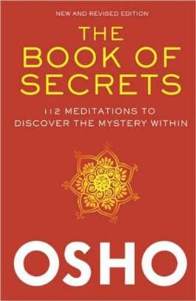 The Book Of Secrets
In this comprehensive and practical guide, the secrets of the ancient science of Tantra become available to a contemporary audience. Confined to small, hidden mystery schools for centuries, and often misunderstood and misinterpreted today.
Tantra is not just a collection of techniques to enhance sexual experience. As Osho shows in these pages, it is a complete science of self-realization, based on the cumulative wisdom of centuries of exploration into the meaning of life and consciousness.
Tantra―the very word means "technique"―is a set of powerful, transformative tools that can be used to bring new meaning and joy to every aspect of our daily lives.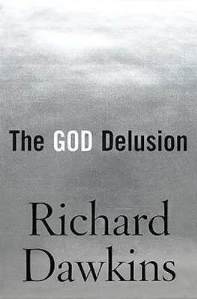 The God Delusion
A preeminent scientist — and the world's most prominent atheist — asserts the irrationality of belief in God and the grievous harm religion has inflicted on society, from the Crusades to 9/11.
With rigor and wit, Dawkins examines God in all his forms, from the sex-obsessed tyrant of the Old Testament to the more benign (but still illogical) Celestial Watchmaker favored by some Enlightenment thinkers.
He eviscerates the major arguments for religion and demonstrates the supreme improbability of a supreme being. He shows how religion fuels war, foments bigotry, and abuses children, buttressing his points with historical and contemporary evidence.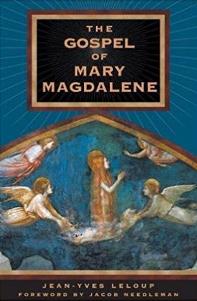 The Gospel Of Mary Magdalene
Perhaps no figure in biblical scholarship has been the subject of more controversy and debate than Mary Magdalene. Also known as Miriam of Magdala, Mary Magdalene was considered by the apostle John to be the founder of Christianity because she was the first witness to the Resurrection.
In most theological studies she has been depicted as a reformed prostitute, the redeemed sinner who exemplifies Christ's mercy. Today's reader can ponder her role in the gospels of Philip, Thomas, Peter, and Bartholomew–the collection of what have come to be known as the Gnostic gospels rejected by the early Christian church. Mary's own gospel is among these, but until now it has remained unknown to the public at large.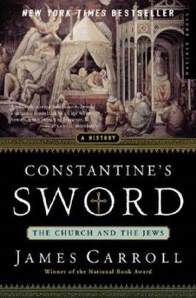 Constantine's Sword
In a bold and moving book that is sure to spark heated debate, the novelist and cultural critic James Carroll maps the profoundly troubling two-thousand-year course of the Church's battle against Judaism and faces the crisis of faith it has provoked in his own life as a Catholic.
More than a chronicle of religion, this dark history is the central tragedy of Western civilization, its fault lines reaching deep into our culture. The Church's failure to protest the Holocaust — the infamous "silence" of Pius XII — is only part of the story: the death camps, Carroll shows, are the culmination of a long, entrenched tradition of anti-Judaism..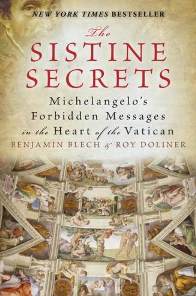 Sistine Secrets
Five hundred years ago Michelangelo began work on a painting that became one of the most famous pieces of art in the world—the Sistine Chapel ceiling. Every year millions of people come to see Michelangelo's Sistine ceiling, which is the largest fresco painting on earth in the holiest of Christianity's chapels; yet there is not one single Christian image in this vast, magnificent artwork.
The Sistine Secrets tells the fascinating story of how Michelangelo embedded messages of brotherhood, tolerance, and freethinking in his painting to encourage "fellow travelers" to challenge the repressive Roman Catholic Church of his time.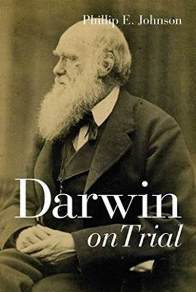 Darwin On Trial
Is evolution fact or fancy? Is natural selection an unsupported hypothesis or a confirmed mechanism of evolutionary change? These were the courageous questions that professor of law Phillip Johnson originally took up in 1991.
His relentless pursuit to follow the evidence wherever it leads remains as relevant today as then. The facts and the logic of the arguments that purport to establish a theory of evolution based on Darwinian principles, says Johnson, continue to draw their strength from faith–faith in philosophical naturalism.
In this edition Johnson responds to critics of the first edition and maintains that scientists have put the cart before the horse, regarding as scientific fact what really should be regarded as a yet unproved hypothesis.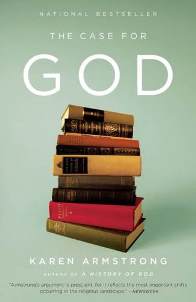 The Case For God
Moving from the Paleolithic age to the present, Karen Armstrong details the great lengths to which humankind has gone in order to experience a sacred reality that it called by many names, such as God, Brahman, Nirvana, Allah, or Dao.
Focusing especially on Christianity but including Judaism, Islam, Buddhism, Hinduism, and Chinese spiritualities, Armstrong examines the diminished impulse toward religion in our own time, when a significant number of people either want nothing to do with God or question the efficacy of faith.
Why has God become unbelievable? Why is it that atheists and theists alike now think and speak about God in a way that veers so profoundly from the thinking of our ancestors?..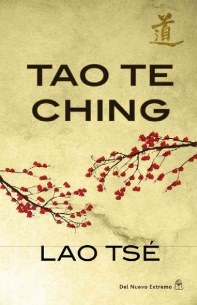 Tao Te Ching
A classic Chinese text dating from the 6th century BC, the "Tao Te Ching" or "Book of the Way" consists of 81 short poems that unfold the spiritual nature of Taoism, one of the ancient Chinese religions. In describing the universal life force implicit in all things, this work shows readers a path that teaches contentment and balance.
The simple language of Lao Tzu's manual on the art of living, essentially encourages being humble, temperate, and considerate in the face of life's predicaments. The wisdom of being a part of the Tao leads to a serenity of spirit that improves all aspects of human life, from the demands of work and family, to the dealing with life's joys and difficulties..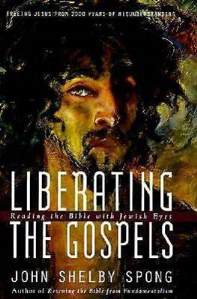 Liberating The Gospels
In this boldest book since rescuing the Bible from fundamentalism, Bishop John Shelby Spong offers a compelling view of the Gospels as thoroughly Jewish texts. Spong powerfully argues that many of the key Gospel accounts of events in the life of Jesus; from the stories of his birth to his physical resurrection; are not literally true.
 He offers convincing evidence that the Gospels are a collection of Jewish midrashic stories written to convey the significance of Jesus. This remarkable discovery brings us closer to how Jesus was really understood in his day and should be in ours.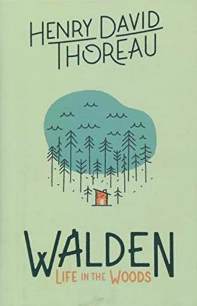 Walden
Walden by noted transcendentalist Henry David Thoreau is a reflection upon simple living in natural surroundings. The work is part personal declaration of independence, social experiment, voyage of spiritual discovery, satire, and manual for self-reliance.
First published in 1854, it details Thoreau's experiences over the course of two years, two months, and two days in a cabin he built near Walden Pond, amidst woodland owned by his friend and mentor Ralph Waldo Emerson, near Concord, Massachusetts.
The book compresses the time into a single calendar year and uses passages of four seasons to symbolize human development. By immersing himself in nature, Thoreau hoped to gain a more objective understanding of society through personal introspection..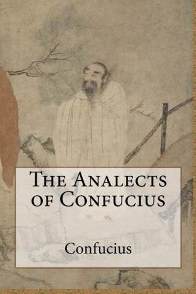 The Analects Of Confucius
The Analects are a collection of Confucius's sayings brought together by his pupils shortly after his death in 497 BC. Together they express a philosophy, or a moral code, by which Confucius, one of the most humane thinkers of all time, believed everyone should live.
Upholding the ideals of wisdom, self-knowledge, courage and love of one's fellow man, he argued that the pursuit of virtue should be every individual's supreme goal. And, while following the Way, or the truth, might not result in immediate or material gain, Confucius showed that it could nevertheless bring its own powerful and lasting spiritual rewards.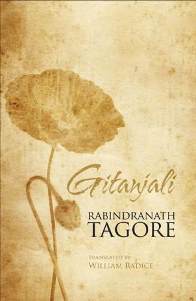 Gitanjali
A Bengali poet and mystic, Rabindranath Tagore (1861–1941) had long been loved and admired in India, but it was not until the publication of his own English translation of more than a hundred of his Bengali poems in 1913 that he achieved international fame — and a Nobel Prize.
Comprised of moving, heartfelt prose poems reminiscent of Blake and Gibran — many almost biblical in their rhythms, phrasings, and images — Gitanjali (Song Offerings) was inspired by medieval Indian lyrics of devotion in which the principal subject is love, through some poems detail the internal conflict between spiritual longings and earthly desires, and others depict images drawn from nature..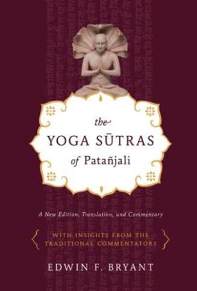 The Yoga Sutras Of Patanjali
Yoga focuses on meditation, pose, breath, and overall control over the mind and body. In this practice comes the road to enlightenment, and understanding of karma and reincarnation, and the explanation of the external mind-images in comparison to the true self and eternal wisdom that connects everything.
It is through continued practice and dedication in meditation and the other methods of seeing beyond the external that the sacred text expands spiritual knowledge. The Yoga Sutras of Patanjali is one of the main sources of inspiration for these practices.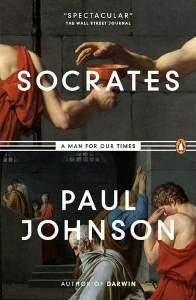 Socrates
In his highly acclaimed style, historian Paul Johnson masterfully disentangles centuries of scarce sources to offer a riveting account of Socrates, who is often hailed as the most important thinker of all time.
Johnson provides a compelling picture of Athens in the fifth century BCE, and of the people Socrates reciprocally delighted in, as well as many enlightening and intimate analyses of specific aspects of his personality.
Enchantingly portraying "the sheer power of Socrates's mind, and its unique combination of steel, subtlety, and frivolity," Paul Johnson captures the vast and intriguing life of a man who did nothing less than supply the basic apparatus of the human mind.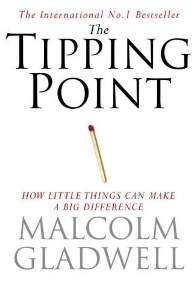 Tipping Point
The tipping point is that magic moment when an idea, trend, or social behavior crosses a threshold, tips, and spreads like wildfire. Just as a single sick person can start an epidemic of the flu, so too can a small but precisely targeted push cause a fashion trend, the popularity of a new product, or a drop in the crime rate.
This widely acclaimed bestseller, in which Malcolm Gladwell explores and brilliantly illuminates the tipping point phenomenon, is already changing the way people throughout the world think about selling products and disseminating ideas.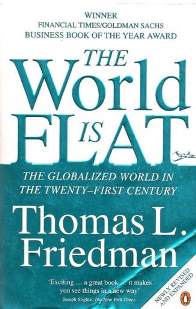 The World Is Flat
When scholars write the history of the world twenty years from now, and they come to the chapter "Y2K to March 2004," what will they say was the most crucial development? The attacks on the World Trade Center on 9/11 and the Iraq war? Or the convergence of technology and events that allowed India, China, and so many other countries to become part of the global supply chain for services and manufacturing, creating an explosion of wealth in the middle classes of the world's two biggest nations, giving them a huge new stake in the success of globalization? And with this "flattening" of the globe, which requires us to run faster in order to stay in place, has the world gotten too small and too fast for human beings and their political systems to adjust in a stable manner?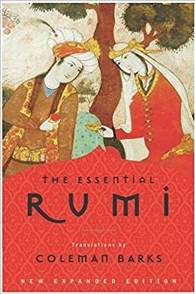 The Essential Rumi
This is a truly wonderful collection of the spiritual poetry of the great Persian poet Jelaluddin Rumi (1207 – 1273). American poet Coleman Barks, working with translations from the Persian by John Moyne, A. J. Arberry, and Reynold Nicholson, gives us Rumi's startling images and ecstatic outpourings with a contemporary cadence and import.
For seven centuries, Rumi's poetry and teaching stories have enchanted, inspired, and enlightened Muslims, Jews, Christians, Hindus, and Buddhists alike. His output is impressive — he composed 3500 odes, 2000 quatrains, and an epic six-volume poem titled Mathnawi. In this watershed work, Coleman Barks presents the best of his translations collected from over a decade of focusing on the poet's work..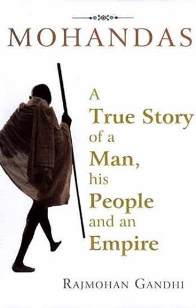 Mohandas
A candid recreation of one of the most influential lives of recent times, Mohandas finally answers questions long asked about the timid youth from India's west coast who became a century's conscience and led his nation to liberty.
What was Gandhi like in his daily life and in his closest relationships? In his face-offs with an Empire, with his own bitterly divided people, with his adversaries, his family and his greatest confrontation with himself? Answering these and other questions, and releasing the true Gandhi from his shroud of fame and myth, Mohandas, authored by a practiced biographer who is also Gandhi s grandson, does more than tell a story.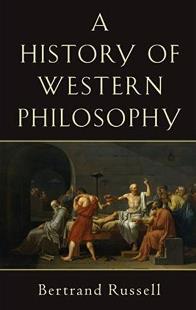 A History Of Western Philosophy
Considered to be one of the most important philosophical works of all time, the History of Western Philosophy is a dazzlingly unique exploration of the ideologies of significant philosophers throughout the ages—from Plato and Aristotle through to Spinoza, Kant and the twentieth century.
Written by a man who changed the history of philosophy himself, this is an account that has never been rivaled since its first publication over sixty years ago.
Since its first publication in 1945, Lord Russell's A History of Western Philosophy is still unparalleled in its comprehensiveness, its clarity, its erudition, its grace, and its wit. In seventy-six chapters he traces philosophy from the rise of Greek civilization to the emergence of logical analysis in the twentieth century.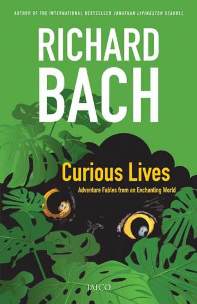 Curious Lives
Richard Bach is kind and gentle and stubborn as rocks about his writing. His books are visions of why we're here and where we're going, ideas that change lives, and he hides them behind titles so modest that nobody can tell what they're about:
Jonathan Livingston Seagull
Illusions
One
These are not life-changing titles.
"If a reader is meant to find my books," he insists, "she'll find them wherever they're hidden."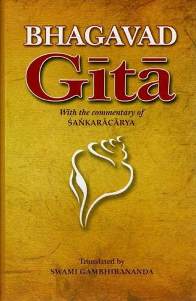 Bhagavad Gita
It is estimated that the origins of the "Bhagavad-gita", a 700 verse Hindu scripture which is part of the larger "Mahabharata" was originally composed as early as the 9th century BC. Ascribed to the Sage Vyasa, the "Bhagavad-gita" is a classic work of Hindu scripture which relates the story of Prince Arjuna who is faced with a decision with serious moral consequence, whether or not to go to war.
With the armies arrayed on the battlefield, Arjuna in a moment of hesitation is counseled by Vishnu, the Supreme God, who takes the form of Krishna wearing the disguise of a charioteer. This work along with its larger counterpart the "Mahabharata" has been described as one of the most important works of scripture ever composed.
The Upanishads
In the ancient wisdom texts called the Upanishads, illumined sages share flashes of insight, the results of their investigation into consciousness itself. In extraordinary visions, they have direct experience of a transcendent Reality which is the essence, or Self, of each created being. They teach that each of us, each Self, is eternal, deathless, one with the power that created the universe.
Easwaran's best-selling translation is reliable and readable. It includes an overview of the cultural and historical setting, with chapter introductions, notes, and a Sanskrit glossary. But it is Easwaran's understanding of the wisdom of the Upanishads that makes this edition truly outstanding.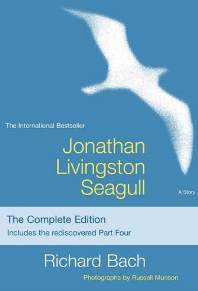 Jonathan Livingston Seagull
The book tells the story of Jonathan Livingston Seagull, a seagull who is bored with daily squabbles over food. Seized by a passion for flight, he pushes himself, learning everything he can about flying, until finally his unwillingness to conform results in his expulsion.
An outcast, he continues to learn, becoming increasingly pleased with his abilities as he leads a peaceful and happy life. One day, Jonathan meets two gulls who take him to a "higher plane of existence" in which there is no heaven but a better world found through perfection of knowledge.
There he meets another seagull who loves to fly. He discovers that his sheer tenacity and desire to learn make him "pretty well a one-in-a-million bird."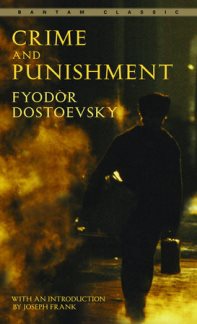 Crime & Punishment
Crime and Punishment focuses on the mental anguish and moral dilemmas of Rodion Raskolnikov, an impoverished ex-student in Saint Petersburg who formulates a plan to kill an unscrupulous pawnbroker for her money.
Before the killing, Raskolnikov believes that with the money he could liberate himself from poverty and go on to perform great deeds. However, once it is done he finds himself racked with confusion, paranoia, and disgust for what he has done.
His moral justifications disintegrate completely as he struggles with guilt and horror and confronts the real-world consequences of his deed.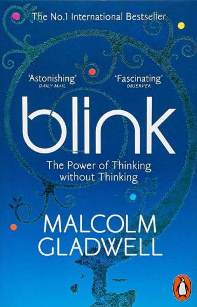 Blink
Malcolm describes the main subject of his book as "thin-slicing": our ability to use limited information from a very narrow period of experience to come to a conclusion. This idea suggests that spontaneous decisions are often as good as—or even better than—carefully planned and considered ones.
To reinforce his ideas, Gladwell draws from a wide range of examples from science and medicine (including malpractice suits), sales and advertising, gambling, speed dating (and predicting divorce), tennis, military war games, and the movies and popular music..