Meditation is an ancient science that holds the key to finding the real you and figuring out this mystery called "Life". Really, there is way more to life than what we're experiencing.
In this article, Avi explains, in great detail, the mystery of meditation and how it is imperative that we learn how to build our lives around a meditative and mindful lifestyle. It's not complicated; we've just got to be willing to listen and learn.
The Science of Meditation
Meditation marks the beginning of a new quest in man to know himself. Meditation is the science of knowing oneself. It is a systematic way of using our own consciousness, our own awareness, to understand the phenomenon of life that is happening right here and right now. The science is so pure that it does not use any external instruments; it does not use any external objects, and it is not about going somewhere. It is not about the external reality at all.
As far as meditation is concerned, the universe is the individual. If there is space somewhere in the universe, that space is within the individual. If there is air in the universe, it is within the individual. If there is matter, it's within the individual. If there is gravity, it's felt by the individual. There is absolutely nothing that exists in the universe that is not experienced by the individual. Light, darkness, solid, liquid, good, bad; everything is experienced and perceived by the individual.
Meditation is the science of knowing what is this perception, and why are we perceiving the world the way we are perceiving it?  Naturally, just like experiencing the benefits of knowledge, when we know more about something, we can use it better. It's the same with meditation. Meditation gives us the keys to unlock the doors of our minds and bodies.
We have a body and we have a mind, but the mystery of how they function is hidden behind these closed doors. We have to explore our inner space to know how we function; the connection between the simplest of things. What is the connection between my desire and my thoughts? What is the connection between a thought and my body? Who leads who? Who is the master? Who is the servant? What is control? Where do I get control from?
Is Society Sucking the Life out of You
Now, anything you want to accomplish, even in the worldly sense, if you want to attain to any kind of success, any kind of life that you are desiring, you need to direct this mechanism, the mind and the body, in a particular direction. How would you be able to do it when you're not sure about how it actually functions? Unlike all other systems of knowledge that are simply external, meditation is knowledge one acquires by experience. We know the difference between information, knowledge, and wisdom.
Information is available everywhere.  A 20-year old can read a few books and he can feel that he knows the entire world. When it comes to understanding life, dealing with failures and negative emotions, unless that individual has gone through experiences where he has fallen down and got up, where life has knocked him down several times and he has learned how to pick himself up, he has not developed his emotional strength at all. He simply has intellectual strength which is useful only in times of absolute peace and calm.
Now, when we talk about education, society, politics, religion; none of this is created for the individual. Everything is created to create a straw to suck the juice out of the individual. Everything is a straw. You go to school, you go to college, you go to work, you get into anything that is created by the social system. More than you getting something out of it, your energies are drained from it. Only a few individuals can push through all these experiences and realize very quickly that this whole system is there for selfish purposes.
The moment an individual figures this out, then he would learn how to draw from other individuals. Ninety-nine percent of the population of the world is living in darkness; absolute darkness. We don't know why we are here, we don't know what is the purpose of education, we don't know what is the purpose of our government, we don't know who is there to help, or who is there to hurt. We are living in total darkness. Meditation is the light that one can use to illuminate, firstly, his life. To understand how somebody else is taking advantage of his mind and body and how somebody else is taking advantage of his ignorance.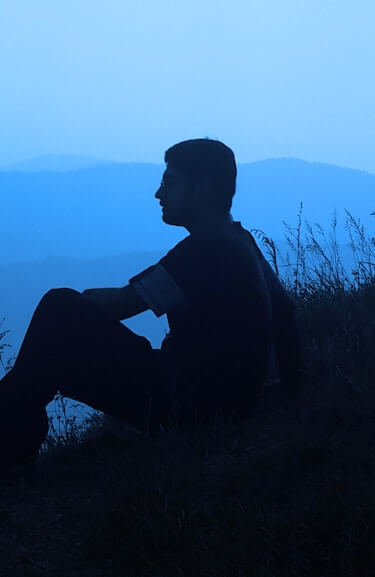 Questioning the Education System
If you are being used, the worst thing is to not know it. Just simply live and die in that system where you are used thoroughly and discarded. The second-worst thing is to know it and not do anything about it. What you need to know is that this is the purpose of the system.
What subjects did I study in my school? What were the benefits of these subjects? How much am I using these subjects for my personal happiness? Now, was there even a consideration about my personal happiness and my personal wellbeing, or was it just about trying to fit me into a system? Does this system even look at me like a human being or does it look at me like a resource?
See, the world is still a jungle. It is still a place where the strong feed upon the weak. It is still the same. We have moved from the rawness of physicality to a more intellectual jungle, but even here it's the same. It's a strong mind that preys upon the weaker mind. The weaker mind is always an ignorant mind.
Every individual who comes into this world has to first face the demons of these strong minds. They've created the system; they've already set the path. To question and understand, if that is the path, if that is the way that can lead to my happiness, if that is the path to my personal salvation and liberation, then meditation is not required. We all know; we have taken those paths. All of us have been a part of the system.
How did we lose Meditation?
Most of us have been educated through the formal system and we have worked our entire lives in it. What have we gained at the end of it? In fact, we have become slaves to the system. Society is our making. The systems are our making. Everything exists because this individual is searching for some happiness; this individual is searching for some peace. If this individual is forgotten, then what system are we talking about? What society are we talking about? There's no meaning in any of this.
In all this, in the entire intellectual endeavor of man, there is no mention of meditation. In the formal education system there is no mention of meditation. It just baffles me. When you think about it, meditation is the only tool that you can give an individual guidance and say, "Here is the key to know yourself." It's not one person's ideology that can transform you. The key that you're looking for is the ability to explore and experiment with your life.
To say that one book–whether it's the Bible, or the Gita, or the Koran, is the answer for all your life's questions is absolutely ridiculous. If you actually analyze those books, they actually talked about something within us and finding a way to it. In fact, those books actually talk about how you should not attach yourself to those teachings. You should learn from it but use your own light. I mean, which religious teacher has not spoken about finding your own light, finding your own source of wisdom?
Buddha himself says, "Don't follow me, don't accept everything that I'm saying, unless it falls into your consciousness and unless you can reason it and understand it fully. Don't believe anything people say, including me." This was his message, but the Buddhist message is totally different. "Follow everything Buddha says, don't use your brain, just follow everything." I'm not condemning religion but I'm just saying that the true purpose of religion has become way too diluted.
This was the same message of Jesus, "You are the light. The Kingdom of Heaven is within you." But the message of Christians is "The Kingdom of Heaven is with Jesus. He's the Savior." He lived and died teaching,"You are your Savior." We are clinging to one idea, that he's the Savior.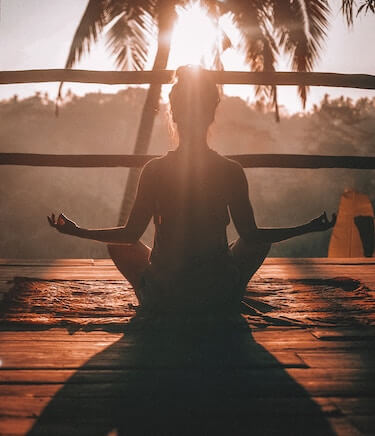 Breaking the Shackles of our Minds
Amidst all of these things, we are completely trapped in our ignorance. We don't know who we are. To know who we are requires observation, clarity, and clarity of perception. It requires the ability to push away all the unwanted things that are there in our mind, and to see life for what it is. At the end of the day, life is what you make of it. Life is your definition. If you want to spend the rest of your life struggling and suffering, it is your own choosing.
We have given permission for someone to put on the shackles that bind us. Those shackles can have nice beautiful names: Education, society, religion, whatever they might be. When we connect to individuals, it's a totally different experience. With individuals, we can feel love and compassion. Overall, as a society, everything simply remains an idea.
Look at the way we talk about eradication of poverty. What are you talking about? I mean how do you eradicate poverty? You have to talk about how you are going to transform that one individual's life. Politicians talk about eradicating poverty, and getting people out of poverty all the time. How would you be able to do it when you don't give that individual the key? You don't need to bring anybody out of poverty. You don't need to bring anybody out of darkness. Just tell them the Truth. That's all. Meditation is the Truth.
For me personally, it is the Truth. It has been the Truth that has made all the difference. Here is the key: Sitting quiet and watching your breath. Meditation really cannot begin with a very casual purpose. You will never have the intensity or the courage or the willpower to pursue meditation if you don't really see how much you need it.
If knowledge is power, without meditation we are totally powerless; we have zero power–zero! We are simply living somebody else's dreams, desires, and ideologies. We are living in the past. If we are to live in the present, then we need to acquire the knowledge: Knowledge of the self, knowledge of the body, and knowledge of the mind. That's what meditation is. Beyond this, how it works is all a deep process.
Walking the path of Meditation
As you begin to walk the path, as you begin to inquire, start questioning, start learning, start reading, start exploring, and start finding people who can teach you meditation. Don't worry too much about what meditation is, because when you ask the questions, "What are the benefits of meditation? What is meditation?" your mind is actually waiting for an answer that it doesn't like so that it can say, "Okay, it will not work for me, I don't need any benefits."
People have been talking about meditation since the beginning of time. Somewhere I see a common connection. Every culture has spoken about meditation: "What is this thing, let me give it a try." Who cares about benefits? May be that word itself comes from some external purpose. For me there is really no benefit. It is about a deeper experience of life. Maybe the purpose of meditation is not to reach somewhere, but to be in meditation; to simply sit quiet, take a break, rest, relax, and experience life. Maybe meditation is just a way of saying, "I am going to stop running and I'm going to experience life at least for that one hour or at least for those couple of hours."
Again, we should not bring in the mind in terms of, "What is the purpose of meditation? Will it help me to get a job? Will it help me to pay my bills?" You're asking the wrong questions. Meditation will give you a lot more than just helping you to survive. It will teach you what life is.
As of now, we are crawling on the floor like snails carrying the shells that we call our education, our knowledge. That shell is useful though, it protects us when there is danger. You can just go inside it. Meditation is a process that will help you develop wings. That snail that is crawling on the floor will someday be able to fly. That's what meditation is. Once you decide to fly, you don't need that burden. You can let go of all that and move into a totally different way of experiencing.
We are living in a place where we need a lot of protection, so that's why we have created the mechanism of the mind.  Our mind does not even allow us to rest for five minutes. Our mind is the shell. It says, "You cannot sit naked." When you sit quiet, the mind makes you feel like you're naked. You have to constantly be fighting with the mind, and that's the protection, that's the shell.
Once you realize that you're not that snail, you can fly. You have wings. Somehow you have tucked those wings in. To know that you have wings, you need meditation. So, trying to explain to a snail what it is to fly, is stupidity. It's ridiculous. If I were to tell you that these are the benefits of meditation, the snail would say, "I don't even need it. I'm already perfectly fine." If I were to tell that snail, "See, you can jump from that tree to this tree," the snail will say, "Why? I don't have to jump. I'll slowly climb up this tree and then I'll move to that tree somehow."
What's going on in my Mind?
It's the same way. Unless you meditate you will not know the uses of meditation. Unless you explore your inner life and see the kind of treasures that are hidden within you, will not know the use of them. When you dig deeper and you find a diamond, that is when you will think, "Oh, what can I do with this?" As of now, you're not missing the diamond. You don't need it because you've created a way of life in which everything is just going about. To know, to even know how deep we are in darkness, we need meditation.
I have tried to explain meditation in as many ways as possible, but really, it's impossible to explain the benefits of meditation unless you have tasted it. Unless you have gone through it, it is impossible to know. At the most basic level, meditation helps you to understand your thought process. It helps you to gain control over your thoughts.
As of now, your thoughts control you. Meditation reverses that process: That's the first benefit. Then as you go deeper into it, meditation will help you to understand your emotions, which are the foundation of all your thoughts. By being aware of your emotional states you can have 100% control over how you act: Somebody else cannot make you angry, and somebody else cannot make you frustrated, once you know that it is your own emotions that are responsible for all the chaos and confusion. Once you can get to that level of understanding, then you have much better control over your life, and much better control over your present and future.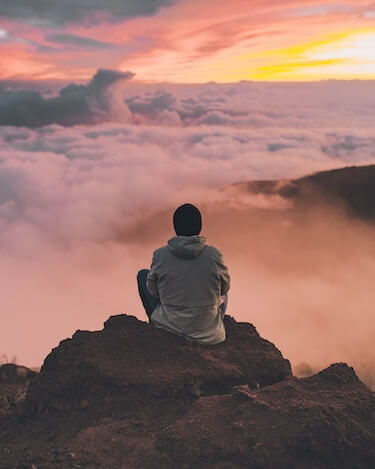 Success in Meditation = Success in Life
When you go one layer deeper, you can even reduce the physical pain and stress of the body. You can experience deeper states of bliss. Bliss cannot be explained. Bliss is not happiness. Bliss is a deep state of feeling connected with yourself, with life, and with existence. Only when you experience it will you know. Beyond that, there are a hundred more things that you can experience. They are all things that cannot be put in words. Somewhere, you've got to begin.
So, instead of worrying too much about the benefits, just dive in. Believe in yourself that you can understand meditation, that you can figure it out. It might take some time, but don't give up.
If you succeed in meditation, you succeed in everything. If you fail in meditation, then life is an absolute uncertainty. It will always be uncertain. Meditation is the last struggle. The only struggle. If you are able to struggle and understand what meditation is, from different perspectives, from different angles, to use your mind, your creativity, and your wisdom; if you're able to get the hang of it and you get one drop of the actual taste of meditation, you will know for sure that this is what you need.
You need that one glimpse, that one absolute understanding, that, "Yes, meditation is relaxing me, it's relaxing my mind." You have to be very scientific in understanding it. You cannot be prejudiced. You cannot be partial. When you are very honest you can clearly see how it is benefiting you. Then, nobody has to tell you how to meditate or what are the benefits. You just keep on figuring out different ways of transforming every experience of life into meditation. What you are looking for is a moment of decision, a moment of commitment, a moment of courage, to say, "I want to give this a try."
Once you experience what meditation offers you, then you will know the benefits. You will know there's so much more to meditation than just what I'm seeking from it. What meditation offers you is much beyond, and it's something that you cannot even ask for. You don't even know that what you're asking for is coming from your mind. What meditation gives you comes from existence. To even know what to ask existence you've got to be in a certain state. That's why you need meditation.