Inside-Out is not just a program. It is a philosophy to be practiced and lived. It is a way of life that takes you beyond the daily frustrations and struggles of life. Inside-Out online program introduces you to your inner world of silence, stillness and peace.
The program offers guidance, tools and resources to help you handle daily challenges of life effectively and gracefully. This program offers insights to help you deal with your constantly fluctuating emotions and overcome daily stress & anxiety.
The program is conceived and presented by the enlightened teacher Avi. The videos in the program are chosen from Avi's most popular talks. These videos are only available for program participants. Along with giving you keys to your wellbeing, Inside-Out opens up a wonderful and magical path to your self-discovery and awakening. You can take this program in the comfort of your home, and at your own pace.
Avi's worldly journey began with a promising career in the financial sector, fresh out of college. Yet, as he delved deeper into his achievements, he sensed a profound yearning within him that remained unfulfilled. At the tender age of 24, he made a courageous decision to embark on a quest for inner peace and fulfillment.
Leaving behind the familiar comforts of his home and bidding farewell to his job, Avi embraced a path less traveled. In a humble room, he immersed himself in the practice of meditation, seeking solace and wisdom in the depths of his being.
For three years, Avi dedicated himself to the transformative power of meditation, diligently exploring the inner realms of consciousness. During this profound journey, a spiritual awakening ignited within him, forever altering the course of his life. Inspired by the profound insights and inner peace he discovered, Avi felt a deep calling to share his experience with others.
Venturing into the world, he began offering transformative meditation programs and retreats, guiding fellow seekers towards their own paths of self-realization. In 2017, destiny led Avi to the shores of America, accompanied by a devoted student who recognized the invaluable wisdom he possessed. Captivated by the warmth and curiosity of the American people, Avi chose to make this land his new home and extend his teachings to a wider audience.
To fulfill his sacred mission, Avi laid the foundation of the Nirvana Foundation, a sanctuary of knowledge and self-awareness. Through the foundation, he offers a wealth of opportunities for individuals to explore the depths of meditation, unlocking the transformative power that lies within. As the first meditation center takes shape in the serene landscapes of Tennessee, Avi resides there, continuing to illuminate the path of self-discovery for those who seek it.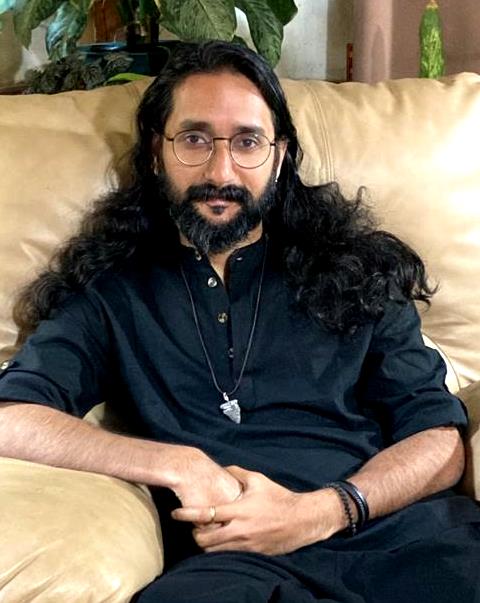 Why should I take this program?
Learn to manage daily stress & anxiety
Begin and deepen your daily meditation practice
Overcome emotional problems of depression, anger, loneliness & boredom
Take important steps toward inner peace & happiness
Dispose of mental blocks and negative habits that aren't helping you
Discover daily practices for physical & mental well-being
Learn how to add meditation and mindfulness to your daily routine
Understand the fundamentals of a happy, peaceful and stress-free life
Begin your journey toward self-discovery and awakening.
I had been struggling with questions like – there's got to be something more to life, and how can I be happier
?
Since taking this program, a new path has opened up for me to explore and expand my life. I am so much more relaxed and happy now.
This has completely transformed my life. It has helped me to deal with my anxiety effectively and look at life differently. I cannot imagine my life without having gone through this wonderful program.
Wow, what a learning experience. This course has answered more questions than I had hoped for. Avi's knowledge & teaching methods are simply amazing. I highly recommend this course to all.
Frequently asked questions
What is the price of the program?
A one time payment of $299.
Can I cancel the program and get a refund?
Registration will give you full access to the program content. If you are dissatisfied about any aspect of the program, you can reach out to us. Refund is not an available option.
Can I split up a lesson into 2 parts if I don't have time to finish the lesson in one session?
Each lesson will take approximately 45 minutes to one hour to complete. Although it's better to take the lesson in one sitting, splitting it up into 2 sessions is okay if necessary.
What is the duration of the program?
The program contains 14 modules, each taking approximately 45 to 60 minutes to complete. You will have 6 months to complete the program.
Can I share the program with my friends?
Please share the links to let people know about the program, but don't share your personal login details with others. We thank you.
Is there a minimum age limit?
Anyone 13 years and above will benefit from taking this program.
Do I need special software to view the program?
No. All you need is an internet connection. The program loads directly on your web browser.
Can I take the program on my smartphone or tablet?
Yes! The program has been optimized to be viewed on a cellphone or a tablet.
Will I see all lessons at once or one at a time? How much time do I have to complete one lesson?
You will have access to the entire program from day one. You may repeat, rewind, and watch any part of any lesson as many times as you wish. You will have 6 months access to the program.
If I'm interested in further learning, what should I do?
Contact us if you wish to pursue your practice further. Our teachers are available for one-on-one instruction and we can have advanced programs scheduled at our center in Tennessee.
How do I contact you if I have any questions or technical difficulties?